Elementor Pro Expert in Miami

I love Elementor – I've been deeply involve with Elementor Pro in the past year, helping a lot of business build and consolidate their online brand using Elementor Pro and WordPress. The fact is that Elementor Pro will blow your mind when building a professional website or landing page in one week with stunning results. This applies to Landing Pages and Small Business Websites as well as Woocommerce Store. (Ideal for Redesigning projects to boost conversion rate and speed) Elementor Pro Expert in Miami
Need help with your Elementor Website in Miami?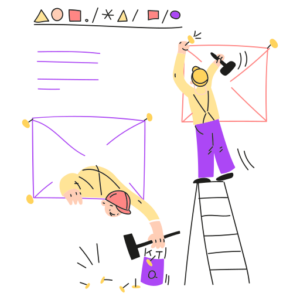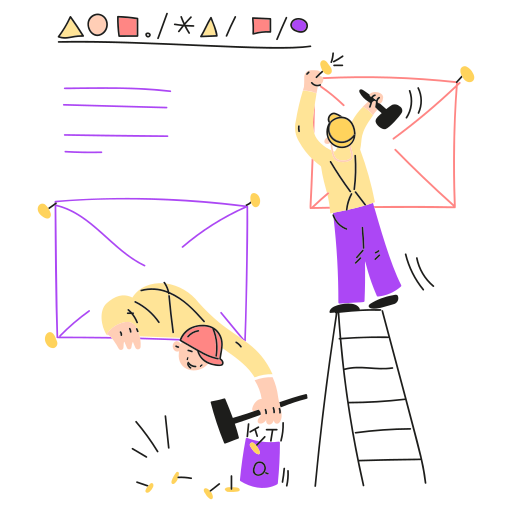 Elementor Pro Expert in Miami Elementor will transform your website into something amazing, if you seek to elevate your business call me (305) 407-2422
Thank u, Don, for all the help and support u have given to my business. I would recommend your help for marketing to anyone!
Michael Shelby
2021-01-25
We have worked with Don before on different sites. This time my own site needed updates and Don was very professional and very very quick. Highly recommended!
Kimberly Nasief
2020-11-19
Unbelievable. I had been working with a group offshore, and they really didn't grasp the context of our needs. Further, they said that what we were looking for would take months. I stumbled onto Don and his group, and he quickly grasped our needs. His team was able to take our spec sheet and implement it very quickly-faster than he initially quoted! Further, he took all of our feedback, modifications, and changes and turned them around quickly. To say that I am pleased is an understatement. He was able to implement GDPR and ADA compliance, create a merchant services account, and problem solve through several options with us. Hands down, you can't be the price, service, or the ongoing commitment his team has to their clients.
Don was great to work with. He is very responsive, via email, text, or voice, and does amazing work. We love the easy video tutorial that was sent and the ease of getting onto the website to make any changes that arise. His work is very professional and eye pleasing. Thank you again Don!
Don took on my website project an commited that he would do whatever it took to make it right. We went through more than 10 iterations, initially making large changes and then fine tuning them down to tweaks. He accepted my feedback and worked to understand my needs. I cannot say enough about the excellent service he provided.
Marcea Hennecke
2019-11-29
Don went above and beyond, not only adding my plugin but sending me a video on how to use it on my own site. The translation was spotless. He is now my go-to guru whenever things go wrong.
Dean E. Patrick, Esq.
2019-07-10
A++++++ all around. If you are looking for a responsive/knowledgable guru with strong execution skills, look no further. You found your guy. Fantastic job, Don! Just referred you to another lawyer down the hall.
Anna Mpaxevanidi
2019-07-09
Don has created our webshop and whenever Prestashop changes programming that messes up things, he can fix it in no time at a reasonable price.
Don Studio is the perfect fit for our company, they understand what you want and know how to deliver on their promises. We are very please with all the work they have done for us...Thanks Don!
Elementor Pro Website Redesign Plans
Expose Your Brand with a Great Website and Online Marketing – These are some of the plans we have with Elementor Pro. All includes Website Redesign and Elementor Pro License. No need to buy Elementor if you buy from us, we give you license for free. As well we will take care of your website's maintenance during the service months, and help you out with your Digital Marketing, doing Google Ads, Landing Pages, SEO. As well Hosting and Domains are offered as part of some plans. Elementor Pro Expert in Miami
These are our Monthly Plans that include All in one Package for your business. We take care of your site from start to finish
Business 1 Year
Full Website up to 25 pages, Forms, Custom Design, Full Deploy
Mobile Ready - Responsive
Business 2 Years
Full Website up to 25 pages, Forms, Custom Design, Full Deploy
Mobile Ready - Responsive
Business 3 Year
Full Website up to 25 pages, Forms, Custom Design, Full Deploy
Mobile Ready - Responsive
Sample Sites & Happy Clients
These are Elementor Pro Websites we have created in the past 6 months, all of them decided to commit on Monthly Plans for Donstudio to take care of their websites and help them with Digital Marketing. Elementor Pro Expert in Miami
Order your Elementor Pro Website today, and elevate your brand, generate leads and sales.
Create your Professional Business Website in 5 Simple Steps
5 Simple steps to your online success. No complex at all. Only thing I need from you is the content to add on the site, photos, videos, copy. Also, I need your feedback to make sure the website is being created in the right way. This is very important to make sure you are 100% satisfied with the new website for your business.
A professional website will put you up on the business, you will show your business, products, services in a proper way to your potential clients. You will make easy for people to find you online and connect with you. The best possible way for you to do this is with the website I will create for you (This is 100% proven with 14 years of experience, hundreds of happy clients.). Don't take my word for it, read these awesome testimonials from my clients.
Elementor Pro Expert in Miami

Our webpage had not been updated since 2004. It was in major need of help I was so glad we found Don. There is no doubt that if we need to get anything done on our wordpress site he is where we will be going. Any other work I can throw his way I will, because he is good and the communication is faster than the people in our office.
See the site here: https://grdins.com/
Don has now built two websites for me and he has done an excellent job on both occasions. The first website had to replicate the design of our graphic designer which was a technical challenge. The second website had a a loose brief which showed Don's creative side. He is very responsive to emails and I look forward to working with him again.
See the site here https://stanleyassociates.uk/
Don produced a great new site for us and made sure it is up and running properly. A big bonus for us has been the video tutorials that Don has produced for us with step by step explanations on how to modify and keep our site updated. He has also helped us with our SEO and advised on how to improve our rankings. Don is very professional, delivers on time and is able to explain things in very straight forward and simple ways. It has been a pleasure to work with him and I shall be going to Don again for the next phase of our online development. Highly recommended.
See the site here https://alanrileyassociates.co.uk/
Got more Questions? Please read this FAQ