Searching for a nice SEO plugin that integrates properly and nicely with Elementor Pro Found online Rank Math and instantly felt in love with this awesome SEO plugin for WordPress, it has deep integration with Elementor Pro and WordPress and will make your SEO work very easy and effective.
Current Homepage at Donstudio and the SEO score on Site SEO. It's very useful to have the tool integrated from within the Elementor Pro Panel, while editing the page.
Rank Math and Elementor Pro – on Site SEO Work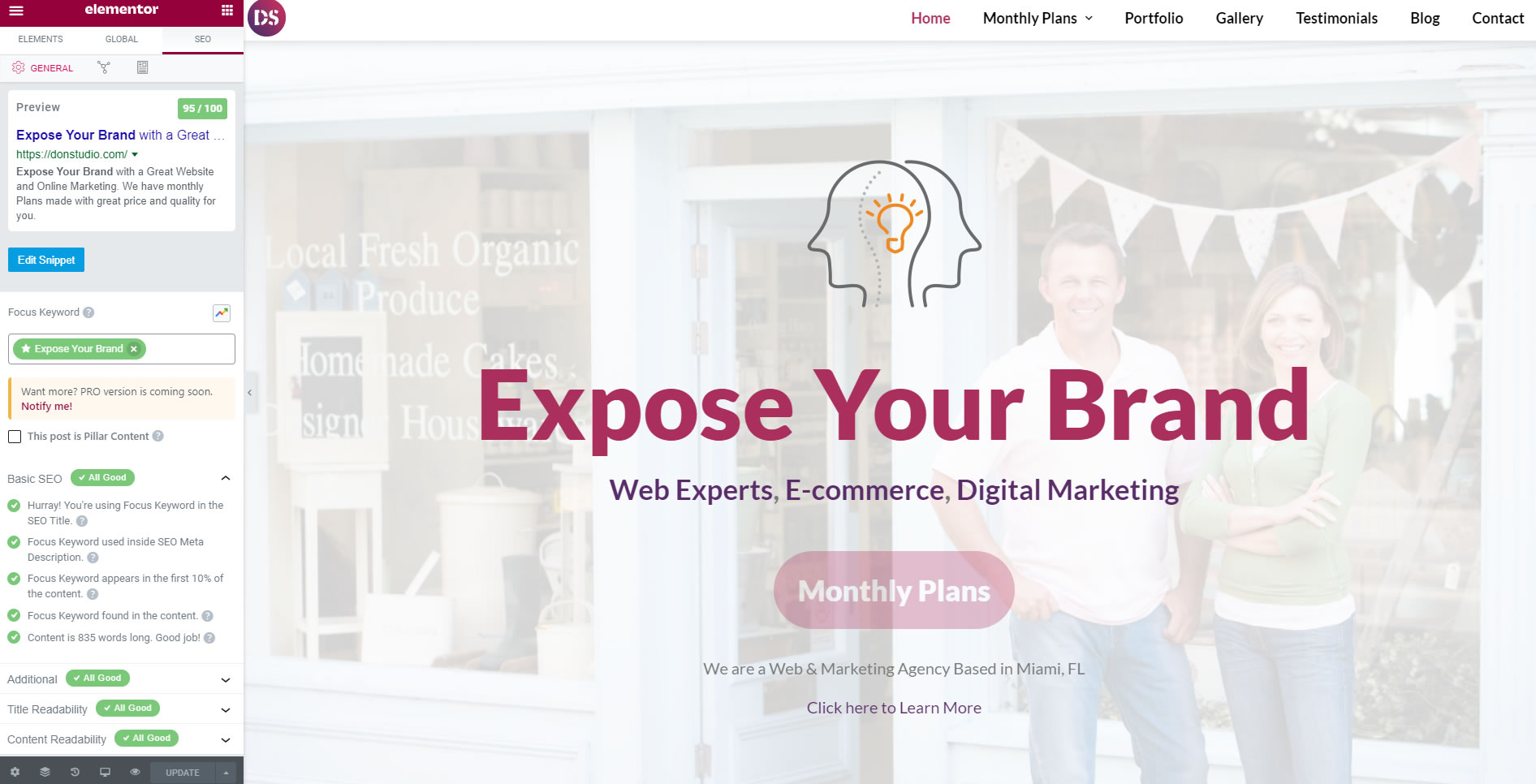 It's a SEO plugin for wordpress that it actually makes more sense to me than many other SEO plugins.
I notice it has other cool features like adding Alt tags to images automatically or add target blank to links automatically which are pretty cool features in my opinion.
If you need SEO added into your Elementor Pro website, or any other website we have a monthly plan that can do this for you