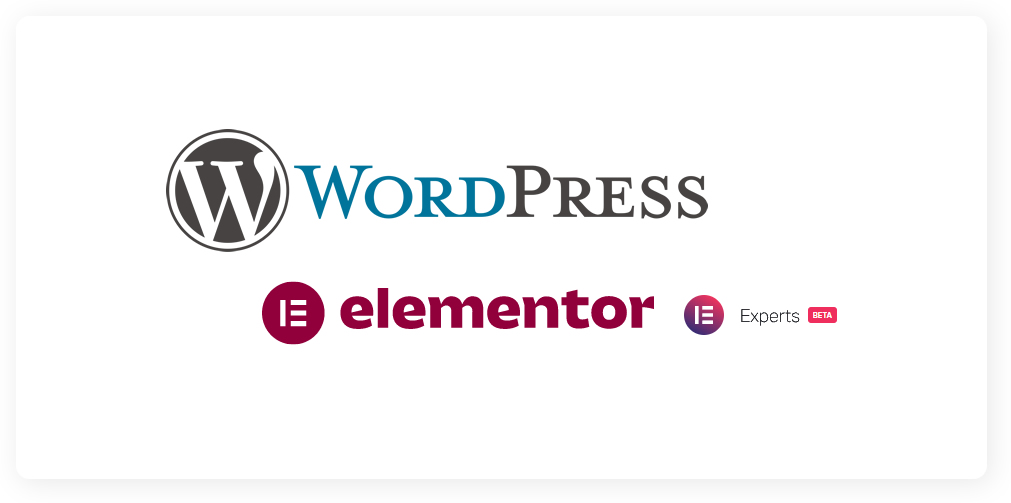 Introduction

Welcome to our article on creating a website using WordPress and Elementor in 2023, while understanding what kind of expert help would you need on it. In this article, we will be discussing in detail whether or not it is necessary to have an Elementor expert when building a website using these mentioned tools. With the rise of website-building tools like WordPress and Elementor, it has become easier than ever for businesses and entrepreneurs to create their websites. However, despite the ease of use of these tools, creating a WordPress website that is both visually pleasing and smoothly functional at the same time can still be a time-consuming & daunting task. Hopefully, our article will help you understating the process a little bit better.
One of the biggest questions that arise when building a website with WordPress and Elementor is whether or not an Elementor expert is needed. In this article, we will also be discussing the importance of having an Elementor expert, the benefits of working with one, and why choosing the right expert can make a big difference in the success of your website. Whether you're a beginner or an experienced website builder, we will try to provide you with valuable insights and information to help guide your website-building journey in the new year of 2023.
What are WordPress and Elementor
WordPress is a content management system (CMS) that is open-source and coded & developed to design and oversee websites. It's considered the most popular CMS worldwide, managing over 40% of all websites on the internet. WordPress is constructed on a flexible and customizable framework, making it effortless to personalize and incorporate functionalities into your website.
Elementor however is a page builder plugin, extensively used in the above-mentioned WordPress CSM. It is a visual website builder that lets you design beautiful and responsive websites without the need for coding knowledge. It offers a wide array of design elements and widgets such as text, images, buttons, forms, etc, which can be seamlessly added to your pages and posts in double quick time. Elementor also offers a feature to create custom templates and applies them globally to all of your pages. This plugin also empowers users to take complete control of the layout and design of their website and make it unique. It is among the most used website builder plugins on the WordPress platform.
When using WordPress and Elementor to create a website, you can take advantage of the user-friendly drag-and-drop interface to design your pages and posts, while using the WordPress platform to manage and publish your content. This blend provides a robust and versatile solution for creating and managing a website with relative ease in comparison to manually coded & built websites. Additionally, it offers easy integration of various functionalities such as e-commerce, forms, membership, and more. It is further evolving and is expected to reach greater heights with more added features in 2023 and in the years to come.
The Need for an Elementor Expert
Now that you have got a basic idea of what WordPress and Elementor are, let's look into the next important question for you as an entrepreneur. Would you need an Elementor expert or a WordPress expert to do the website-building process? Well, like in most online entrepreneurship scenarios, it depends. You can invest your time in learning the basics of Elementor, and then you can save your money by creating the website yourself. It will be time-consuming, but it might save some dollars for you too. What would we recommend? Well, if it's your first-ever experience with a WordPress site and Elementor Builder, it would make sense for you to hire an Elementor expert. Maybe in the future, you will have a better understanding and you will be able to manage the site on your own, with no problem. But in the meantime, The Elementor expert might even help you in the learning process as well. So, we recommend you hire an Elementor expert on your first website. What would an Expert help you with? Let me explain it in detail:
A. The complexities of creating a website with Elementor:
Even though Elementor offers a user-friendly drag-and-drop interface, creating a website that looks professional can still be a complicated task, particularly if you're not familiar with web design principles and it's your first-ever experience with it. There are various design and technical factors to consider such as layout, typography, color, and responsive design. A designer eye that understands industry trends will come in handy too. An Elementor expert possesses the knowledge and experience to navigate these intricacies and produce a website that is both visually appealing and continuously functional.
B. Importance of design and functionality in website creation:
The design and functionality of a website are crucial for its success. A website that looks good and is easy to navigate and use provides a positive user experience. On the other hand, a poorly designed website can be confusing and difficult to use, which can lead to high bounce rates and low conversion rates. An Elementor expert can aid you in creating a website that is both aesthetically pleasing and functional, providing a better user experience for your visitors.
C. Common challenges faced by beginners when creating a website with Elementor:
Building a website from scratch can be a challenging task, even if it doesn't involve heavy coding, especially for beginners. Some of the common challenges faced by novices include choosing the right layout, comprehending design principles, creating a responsive design, integrating additional functionalities, and making sure that the website is search engine friendly. An Elementor expert can assist you in overcoming these challenges and guide you through the process of creating a website that is tailored to your specific needs and goals. They can provide guidance and expertise to make the process of building a website with Elementor as smooth and stress-free as possible. Ultimately, having an Elementor expert on board can save you time and ensure that your website is built to the highest modern standards, giving your business the professional online presence, it deserves.
D. Understanding WordPress technicalities and functions
A key aspect of creating a website with WordPress and Elementor is understanding the technicalities and functions of the WordPress platform as a whole. From planning the most suitable hosting and domain based on your requirements, to configuring the backend settings and optimizing for SEO, choosing the right and suitable plugins, an Elementor expert can help guide you through the technical aspects of creating a website with WordPress. This will ensure that your website is properly set up and configured for optimal performance and scalability to survive the test of time.
The benefits of working with an Elementor expert in the long run
1. An Elementor expert can save time and improve website performance –
We talked about using an Elementor expert only for the first time you create a website, but if you find the quality of work to be satisfactory, and that they could do a better job in the whole lifespan of the website than you, why not keep them? You can give your attention to the other aspects of your digital journey, while the expert handles the section which they know best. As we said before, An Elementor expert possesses the expertise and experience to design a website that looks professional and up-to-date. They can help you avoid common mistakes and work more efficiently, ultimately saving you a considerable amount of time. If they work in the long run, the saved time can turn out to be months, even. Especially considering that some rookie mistakes in creating websites can take months to be fixed. Furthermore, they possess the necessary skills to optimize your website for speed and performance, which can greatly enhance the user experience and SEO of your site.
2. The value an Elementor expert can bring to website design –
An Elementor expert brings a wealth of knowledge and experience to website design – it is parallel to what a professional graphic designer or an experienced artist does. A trained eye matters. They can educate you on the best practices and provide valuable insights and advice to make informed decisions. Furthermore, they can collaborate with you to create a website that suits your specific needs and objectives, helping you achieve them more effectively according to the current trends in the web design industry.
3. The specific skills and expertise an Elementor expert can offer –
Elementor experts possess a broad range of skills such as web design, graphic design, HTML, CSS, JavaScript, and more. They possess an in-depth understanding of the Elementor platform and can aid you in using it to its full potential. They can create custom templates and layouts, design responsive pages, implement e-commerce and other functionalities, as well as optimize your website for SEO and speed. By working with an Elementor expert, you can access their specialized knowledge and experience to enhance your website.
Why are WE the ideal choice for an Elementor expert in your Digital Journey
Our experience and qualifications in WordPress and Elementor website creation:
Our team boasts years of experience in creating professional and high-performing websites using Elementor. Our experts also possess a comprehensive understanding of the latest web design principles and trends, as well as the technical aspects of website creation. We have a team of experts with various skill sets, and together we can create stunning websites that are both visually stunning, marketable, and trustworthy, as well as optimized for speed and performance as we discussed in the previous sections of the article.
Let me do a basic explanation of the services we offer, including design, development, and maintenance:
Our services include website design and development, customization, maintenance, and optimization for speed and performance. We work in close collaboration with our clients to understand their needs and goals, and we create a website that reflects their brand and message according to the market and technological standards of the present. We also provide ongoing support and maintenance 24×7, to ensure that your website stays current and runs smoothly.
Not to mention our presentation of portfolio and testimonials of past clients:
Our portfolio of websites created using Elementor showcases our design skills and expertise in creating professional websites tailored to our client's needs. We also have received positive feedback from our past clients, who have been happy with our services and impressed by the performance and design of their websites and have become long-term customers.
We offer a service package that suits client's needs:
We comprehend that every client has different needs and budgets, and we offer a variety of service packages tailored to suit your specific needs. From basic design and development to advanced features, we'll work with you to create the perfect website for your business. Additionally, we also provide the option of maintenance packages, to ensure that the website stays current and runs smoothly, so you can focus on your business.
Conclusion
In summary, creating a website with WordPress and Elementor in 2023 entails a certain level of technical knowledge and experience. Without the guidance of an Elementor expert, the complexities of website design and development can lead to a slow and poorly designed website. By engaging an Elementor expert, you can achieve a website that is fast, visually pleasing, and stands out from your competitors.
Throughout the article, as you have already seen, we have emphasized the importance of working with an Elementor expert and why we are the ideal choice for you. Our team comprises experienced professionals with a track record of creating professional and high-performing websites using Elementor. Our services are comprehensive, from website design and development to customization, maintenance, and optimization for speed and performance. Our portfolio and testimonials from past clients attest to our quality of work.
We invite you to reach out to us for further information or to begin creating your website. Our experts will collaborate with you to understand your requirements and objectives and build a website that reflects your brand and message. By choosing us as your Elementor expert, you can be sure of receiving exceptional service, and a website that will aid in the growth of your business.